Executive Leadership Coaching in Montreal
Are you truly empowering your team to achieve their full potential? Do you think there could be room for improvement?
Every leader knows in their heart that they could be even better than they are today. Being open to growth and improvement is the hallmark of the greatest business leaders. No one stays on top of their game by repeating the same actions and strategies as things change around them.
Executive coaching is about being the best leader you can be –for your company, and for yourself. The modern executive embraces change and eagerly looks for support in adapting to constant challenge and learning.
Impact-Pro executive coaching is for corporate leaders who want to be prepared to thrive in any environment.
EXECUTIVE LEADERSHIP PROGRAMS
Choose among our courses on leadership and communication for yourself or your team, or contact us about one-on-one or small group coaching programs.
As a leader, you'll get better results with your teams, when you gain mastery over your emotions. I will show you how, why and make sure you get there fast.
Expert Executive Coach – Farès Chmait
WHAT I CAN DO FOR YOU:
If you're feeling stuck, frustrated, and find yourself in an infinite loop of miscommunication and confrontation, learning the real power behind communication, effective negotiation and emotional intelligence, can change your life. I've taught this, with remarquable results, for nearly 3 decades.
WHAT THIS WILL DO FOR YOU:
Eliminate paralysis and adopt a leadership style that feels clear and controlled, without dehumanizing your relationships. Though many still believe emotions don't have their place in the corporate world, the reality is different: offices are emotional war-zones. Once you understand and embrace this, you can use emotional intelligence to build strong, healthy, powerful leadership that motivates your teams and leads them towards your shared goals. You'll essentially evolve into a brighter, happier, clearer version of yourself that inspires others. 
WHAT MAKES ME DIFFERENT:
I'm a firm believer in the power of effective communication. I focus on nurturing my clients' communication skills, understanding their emotions, and leading by inspiring and empowering others. I've coached Executives for over 25 years and can clearly detect needs and develop proven strategies to:  
improve your time and priority management skills

learn the secrets and power behind negotiation

understand how emotional intelligence and mental hygiene can improve the decision making process and help you become naturally more productive.
WHAT OTHERS ARE SAYING:
"Mr. Chmait is an expert in his field. He knows how to convey knowledge in a whole new, more efficient and interesting, way. The breadth of his experience makes learning from him much more dynamic. And his numerous real-life examples make understanding the material so much easier." – Molson Breweries
"The workshop by Fares was beneficial, in particular, to enhance our sales efforts and abilities. The subject knowledge of the presenter was vastly superior to others we have experienced in the past. We highly recommend Fares to all sales teams." – Petro-Canada
"Fares was, by far, the most motivational presenter. The modules will help us better coach our teams. He knew how to motivate the team to apply his teachings. Excellent choice. Excellent trainer. Interactive, dynamic, and his teachings will be practiced every day." Institut de Leadership
We are here to support your organization's success
We have had the opportunity to work with some of the top tier-1 companies across Canada: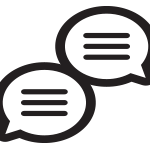 Communication - Understanding And Influence
Communication is the essence of leadership. We offer content and coaching to support leaders in communication and influence. Develop your ability to motivate others toward the common goal and put your skills to work to increase your personal and organizational effectiveness.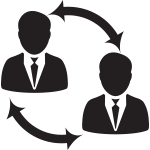 DEVELOPING EMOTIONAL INTELLIGENCE
Emotional intelligence is a buzzword in management circles, so let's take a moment to define what we mean by emotional intelligence in the context of coaching and support for executives.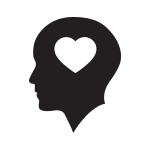 LEADERSHIP - MANAGE CHANGE AND INSPIRE PERFORMANCE
Leadership is not about having all the answers. Top executives must lead while relying on their team for critical decision-making inputs. The boss can only be as good as his or her people.